From the Mountains to the Sea
Mijas has no shortage of activities along the Costa del Sol! 
Mijas is a prime location for developers, investors, home owners and holiday makers, with 300 days or more of sunshine and a plethora of diverse activities available all year round.
In the heart of the municipality, Mijas Pueblo attracts visitors and buyers with guided tours, mountainous walks, nature excursions, historical site explorations and much more and its proximity to the coast for fun activities and easy access to the El Chorro Lake District only an hour drive makes it a popular location.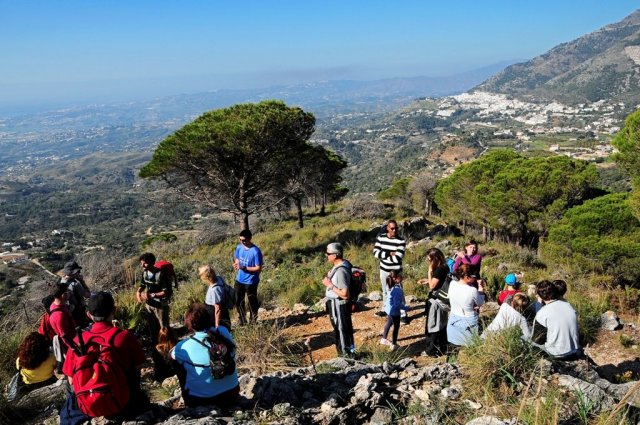 Groups, guided walks and private tours are available for 1-2 hrs, half day and full day excursions.
Walking, Cycling and Tuk-Tuk tours
Horse Carriages & Donkey (El Burro) rides
Adventure buggies and off-road bikes
Horse riding treks and adventures
The dynamic shift in seasons, from winter to summer creates interesting walking tours and treks year round.  Spring is a particularly beautiful time, as wild flowers erupt in colour along the trails and over the mountains
Mijas Tourism Official Mijas – Mar y sierra destino único
Trip Advisor Nature and Wildlife in Mijas Pueblo – Tripadvisor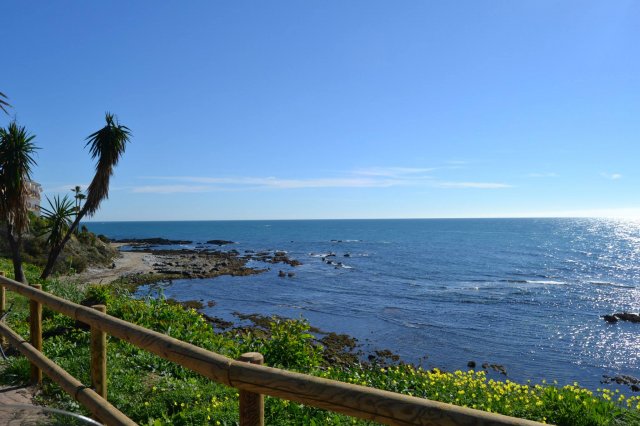 Walking, Hiking, Rock climbing, Exploring!
The Sierra de Mijas is a limestone mountain range that runs parallel to the Costa del Sol and is filled with pine forests, hidden valleys, and old mining quarries, hiking trails and flora and fauna. You may see foxes or boars, as eagles soar over head and at night Mountain Goats (Cabra Montes) are close in proximity.  The fragrances of rosemary, thyme and lavender mix with wild shrubs and pine to scent the air.
The tourist office in Mijas organises free walking tours (from easy strolling to the more intense climb) and have free maps of the walks available.
El Chorro district is only 1 hour drive where you can visit the spectacular turquoise Lake or the deserted Church of Bobastro.  Here you will also find the exceptional climbing trails of the El Caminto del Rey and Los Giantanes.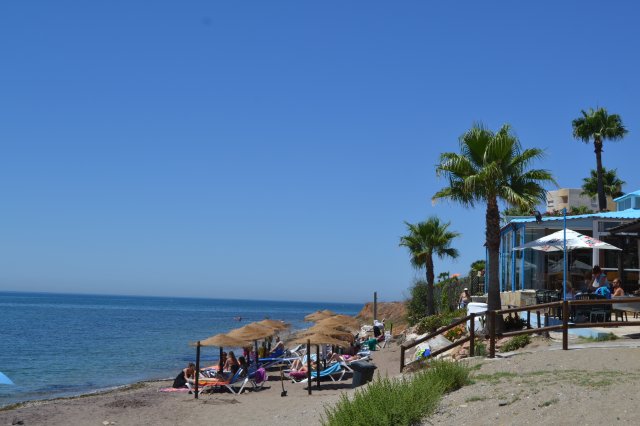 300 days or more of sunshine, azure Mediterranean Sea and 150 kms of coastline, the Costa del Sol is one of Spain's most popular destinations with beaches for miles and miles. 
The climate makes this paradise perfect for a wide variety of outdoor activities year round, such as day trips for fishing or leisure, sailing on a private yacht or charters, and parasailing, windsurfing and exploring the waters and marine life scuba diving.
The beaches are pristine, clean, safe and hygienic.  There are coves, promenades and miles of sandy strips to choose from.  Be it a secluded spot or a more vibrant location of public beach to stop for the day that has a vibrant atmosphere with restaurants, music and sunbeds.
Fresh fish along the coast is amazing with traditional style dishes as well as simple and grilled options.  Look out for the ´Sardine´ season, it is fantastic and a must-try, as they are freshly char-grilled on sticks over a burning fire stuck in to the sand.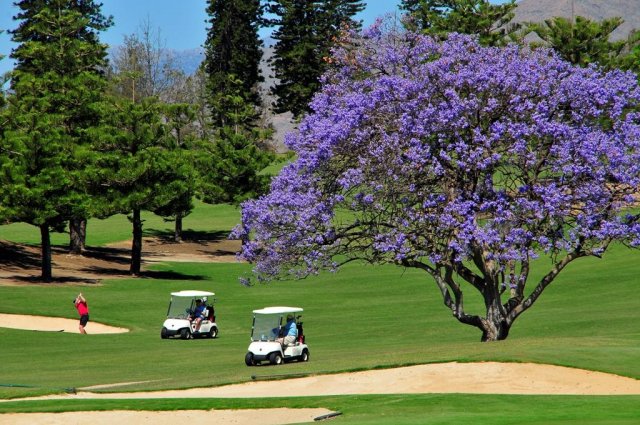 It is all about lifestyle, keeping healthy, having fun and being outdoors! Mijas offers a vast and varied array of activities around the region, both coastal and in the mountain, for those that seek it.
By far the most popular outdoor activity in the region is ´Golf´. Affectionately known as the Costa Del Golf, Mijas offers over 70 courses including some of Europe´s most renowned golf courses.
The other big leisure and sporting past time, that draws visitors to the region as property owners or on holiday, is Tennis. Located in Mijas is the Lew Hoads Tennis & Paddle club, with a social, family and international sporting vibe, this club is a popular destination.
Mijas has Aqua Parks for the family, Boot camps on the beach, personal trainers, yoga & Pilates classes, rock climbing and much more!  And of course to simply get out there, go for a long walk along the many sea promenades, for free cardiovascular exercise with that essential vitamin-D.